Shenzhen, located in southern China, is widely recognized as the world's electronics hub. Almost all major electronics brands, from smartphones to laptops, have a presence in the city.
However, just how many electronics are assembled here? In this article, we will delve into the inner workings of Shenzhen's electronics assembly industry and uncover the secrets behind its massive production.
Overview of Shenzhen's Electronics Industry
It is imperative first to understand the background of the Shenzhen electronic industry and how it has used the latest technology to develop circuit boards, capacitors and other electronics.
The background information shared below has the purpose of uncovering the secrets of Shenzhen how much electronics are assembled here, and how it all started in China in the first place.
History of Shenzhen's Electronics Industry
The most significant break that Shenzhen's electronic market got was when mobile phones came into being.
In 2003, the two giants in the mobile phone industry were Nokia and Motorola; these two brands were rolled globally and sold at a high price in every country.
The price range of such phones at that time was around $700, which was taken over by Chinese factories manufacturing cheap mobile phones priced around $100.
The innovation of China's mobile phone sector allowed every individual access to mobile phones because of their lower prices.
This step taken by companies in China allowed them to get a more significant chunk of customers from all over the world because everyone was able to shop for these gadgets. Since then, China is progressing as it has developed various components and devices for the electronic market.
Why Shenzhen Became the World's Electronics Hub?
The ability of China to develop and ship multiple low-priced mobile phones led to the concept of manufacturing more equipment.
In the old days, when entrepreneurs used to visit Silicon Valley to get a new product designed and manufactured, after the evolution of Shenzhen's electronic hub, they now head to China.
It is not just Shenzhen that is known for innovative manufacturing; other cities like Beijing, Shanghai, and Hong Kong are also known for electronic manufacturing.
However, the best part about Shenzhen is that it is the epicenter of innovation, high-tech designs, and quality manufacturing. Every single thing needed in the different stages of production of an electronic component is present in this city.
It has given rise to various startups, existing businesses, and independent innovators to develop new ideas and products and to float them in the consumer market.
Various tech companies like ZTE, Huawei, and many more got their start here, and many more companies are still in the process of growing from Shenzhen.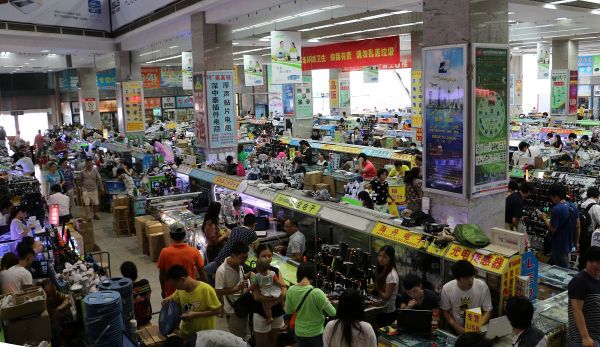 The Current State of Shenzhen's Electronics Industry
If we look at the Huaqiangbei electronics market, it is the essential electronic market in Shenzhen, serving the population globally with electronic appliances.
It consists of huge buildings equipped with markets displaying the different products and hardware that the makers of electronic equipment might need.
Anyone who goes to this market will find every component they need for their innovation, starting from the circuit boards and ending to the cases of gadgets; everything is present here.
It won't be wrong to call this market the hub of gadgets because it is equipped with electronic products that are selling faster. Innovators can even source material from this market; various ideas are exchanged here.
The Scale of Electronics Assembly in Shenzhen
Shenzhen is not only supporting and manufacturing electronic equipment on its own and selling them to the world; other tech companies like Apple are even dependent on China for many of their components.
The ecosystem of China has made it possible for them to source everything, starting from low-cost workers to raw materials, they have it all, and hence they even supply components for phones to the U.S.
The scale of assembling electronic products in China is broader than itself. It has also targeted to sell the raw material to other countries to help them manufacture any device they want.
Quantity of Electronics Produced in Shenzhen
The efficient approach of Shenzhen has led to the development of new and improved phones, laptops, tablets, and much more, with a new model every time.
If the current analysis of the quantity produced in Shenzhen in the electronic sector is carried out, around 90 percent of the electronic items used globally are manufactured in Shenzhen.
There are thousands of factories working to produce multiple integrators, design houses, circuits, LEDs, touch screens, chips, and whatnot.
Key Components Assembled in Shenzhen
Multiple components are assembled in Shenzhen and used in various electronic products. The most common are printed circuit boards, resistors, capacitors, induction coils, and magnetic connectors.
The assembling of mobile phones and other devices is also carried out in Shenzhen, but the key components assembled are also quite popular, and Shenzhen even ship them to the entire world.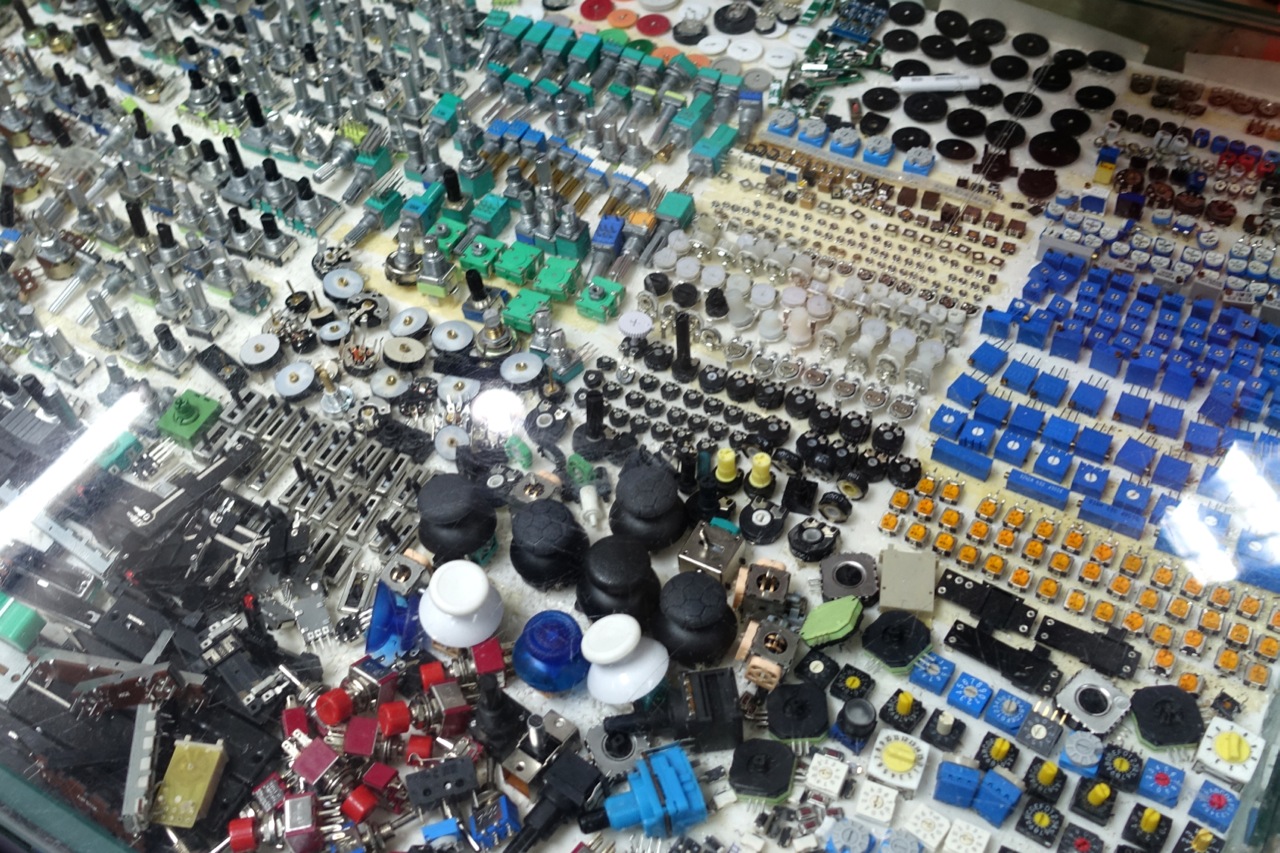 The Role of Shenzhen in Global Electronics Supply Chains
Shenzhen is famous as the name of the world's factory, and this is because 90 percent of the gadgets are manufactured here, and then the suppliers ship them to other countries.
Shenzhen was a small town market many years back, but the booming electronic industry made it a special economic zone of China. The average income earned by electronic equipment business in Shenzhen is 50 percent more than in other cities like Shanghai and Beijing.
Due to the low cost of raw materials, labor, and innovation in the technology of this city, global investors also looked forward to manufacturing their electronic appliances in this city.
Multiple clients are relying on this city for appliances, and the entire production line is working due to a supply chain link that has been created. China's technological innovation is very closely linked to the world.
What Made Shenzhen China's World's factory?
Large high-tech companies are now a magnificent part of China's market worldwide, and these companies are doing business in Shenzhen. Many things led Shenzhen to grow this way, and some of these are discussed below:
Low-Cost Labor
A business that incurs lower labor costs is usually the one that can create a high chunk of profit. It is the case with China, a highly populated country, and the Shenzhen market needs labor that can work at a low cost.
Therefore, the first thing that makes it succeed in terms of global supply is its ability to manufacture components and appliances at a meager cost of labor.
Business Ecosystem of Shenzhen
The geographical location is the essential thing that makes a city or a country the global manufacturer.
Shenzhen is located sharing its border with Hong Kong; it is also a hub of technological components and supports the supply chain of Shenzhen.
U.S based companies, like Apple, are also reliant on China for their components, iPhones are such gadgets that is popular and is made by Apple, but the parts inside are made in China.
The main reason that allows the U.S. to depend on China for its components is that it can source these components at a lower price and assemble and sell the products at higher prices.
Lesser Compliance
Various legal regulations bind companies in the West; however, Asian countries usually do not comply strictly. In China, many factories even employ child laborers, which is not considered wrong.
However, after various criticisms, the government has laid some rules, but not all business owners still follow these compliances.
The Role of Contract Manufacturers in Shenzhen
Shenzhen has played a vital role in contract manufacturing, which has allowed for lowering costs and meeting the shortage of output.
Some of the essential factors of the contract manufacturers in Shenzhen comprise the following:
Shenzhen in China offers close access to nearly all global manufacturers, making it easier for businesses outside China to trade globally. Hence, Shenzhen manufacturers are producing components and gadgets for their own country, and other countries depend on them.
Countries that rely on Shenzhen manufacturers and businesses can manufacture these components independently. However, outsourcing is cheaper than having good machinery and hiring laborers.
Therefore, the producers outside China tend to opt for these Shenzhen-based factories to get the components manufactured so that they can enjoy low-cost production and gain high profits.
Shenzhen's manufacturing market can produce multiple products because it has access to all kinds of raw materials and components required, which other countries might have yet to.
In addition, it is developing in the technology field by leaps and bounds, making it a pioneer. Many businesses in the world, along with Shenzhen-based startups, are supporting each other as a co-founder of new business setups.
Suppliers based in this city of China are very flexible in quantity, which plays a significant role in contract manufacturing. Rather than having machinery and staff employed for smaller amounts, outsourcing is better; idle staff and machinery will only add to the costs.
However, if more quantity is needed, it can be increased by informing the supplier, making it easier for other countries worldwide to deal with Chinese manufacturers to source components.
Easy Tax and Custom Tariffs
When China supplies components, the tax and customs tariffs are usually less strict for the other countries. Hence, rather than sourcing the components from any other country, China is a better option, making businesses opt for Shenzhen's electronic sector.
Contract manufacturers are kings of shipping products outside China because of their excessive demand. Hence, when choosing a Chinese manufacturer to order parts or products, the business that orders them is assured that the deliveries will be made on time with no unnecessary delays.
Significance of SEG Plaza Markets Shenzhen
SEG Plaza Market is the heart of Shenzhen as it has multiple electronic stores as you enter the market. It is located in the Huaqiangbei district, and manufacturers from all over the world come to this market when they need any component.
The components used in mobiles, laptops, televisions, computers and every single electronic appliance are found here. It won't be wrong to say that innovative ideas take birth in this market.
It is a massive mall with multiple stores on different floors, and motherboards, hardware, hard drives, computer monitor, and whatnot could be found here.
Moreover, this market can also offer repairs of broken gadgets and will comprise all the necessary components. It will not be wrong to say that this market is one of the special economic zone of China that is boosting the economy from the electronic sector.
Successful Manufacturing in Shenzhen
Shenzhen is the pioneer in the manufacturing world of electronic appliances; no matter whether the entire gadgets and devices are needed or the tiny components used in these devices are opted, everything is available.
On this date, no such product would have a component not manufactured in China, even if the entire product is not assembled there. Still, the components like PCBs, motherboards, chips, and transistors are all supplied from China.
The booming manufacturing of Shenzhen-based businesses has led China to achieve a massive share of the gadgets market. Names like Huawei, Xiaomi, and many more are now integral to everyone's life, especially those who cannot invest too much in the expensive gadgets.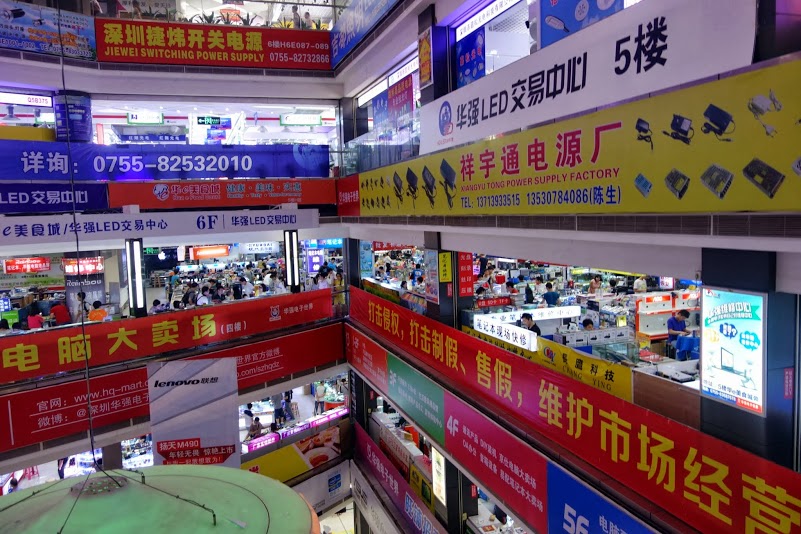 At the onset, nobody expected that this city would one day become the most prominent hub of electronic parts and appliances, but the growth it has come up with is commendable.
Innovations in every corner of China can be seen; domestic appliances have been so helpful that people choose them to make their lives easier.
The thoughts and ideas that flow in the city of Shenzhen are worth considering, and they have also made other countries to ponder over using technology at its best.
Shenzhen is not only a dream come true place for the people of China but also for those living in other countries.
After going through the details shared, you must now be well aware of the role Shenzhen city played in China's economic growth and success. If you have any comments to share, please do so below.