MCU stands for microcontroller unit, a small chip design that tends to control multiple industrial applications.
This microcontroller may sound and look micro in size, but in reality, it can do wonders; automation and wireless connectivity are highly dependent on this chip.
One after the other, the innovative gadgets introduced in this world are all composed of microcontrollers.
Chinese companies tend to manufacture multiple electronic products and advanced equipment comprising these leading-edge chips. China's semiconductor industry is known to offer the manufacturing of MCUs for numerous foreign companies as well.
In this guide below, we have provided a detailed insight into every aspect of China's leading MCU vendors featuring its supply chain and how it is growing in this market.
So, let us take a look at the MCU industry in China, followed by its development and reliance of the world on this industry.
Who are the leading MCU manufacturers in China, and what do they offer?
The Chinese market is known to hold the best manufacturers of MCU, and these MCUs produced here are known to be used in the automotive industry, electronic products, and many industrial equipment.
Various MCU vendors provide mass production lines of MCU's and the top 8 manufacturers are discussed below.
1. Sinowealth
Sinowealth is the most successful MCU developing company in China and has been known for the development of chips from the year 1994. They have been developing chips for robot applications, microwave ovens, and various other devices.
In 2021, this company increased its production lines and created an essential space in the MCU market. It now comprises a full range of industrial control applications based on MCUs and OLED display drivers.
The strong demand for automotive MCU for intelligent vehicles has compelled this company to manufacture a growing number of chips now that prove suitable for IoT applications.
2. SMIC
SMIC is one of the best chip design and Chinese manufacturing companies. Since its inception, it has grown faster and is now ranked among the fifth largest MCU manufacturers globally.
SMIC runs its supply chain in various cities in China, having its manufacturing plants installed in Shenzhen, Beijing, Shanghai, and many more, and is looking forward to adding more new fabs.
It is a successful company and offers a competitive landscape to other businesses manufacturing MCUs in foreign lands. Lately, it was reported to produce 7-nanometre chips that is surprising, as it was not expected that this kind of quick production would happen so early.
The automotive MCUs produced by this Chinese company for the auto industry have helped manufacture intelligent vehicles, and the business model of SMIC has helped it gain a larger market size.
3. Hua Hong Semiconductor
Hua Hong Semiconductor is the second largest wafer foundry among other Chinese companies and can meet the considerable demand of MCUs. The market size captured by Hua Hong is about 2 percent, and is looking forward to developing a small-sized chip design of around 28 nm.
The focus of Hua Hong is seen to be towards the manufacture of automotive MCU and hence is very quickly targeting the automotive market along with other applications; it is among the well-known manufacturers of chips for electric vehicles.
4. Nations Technologies Inc
Nations Technologies Inc is a company in China leading in the technology industry by providing customers with RF chips, ICs, and MCUs.
This company has its headquarters in Shenzhen, a city in china. It is known to work widely for the research and development of MCU solutions to cater the wireless industrial control appliances.
With an efficient industry chain, this company has been able to manufacture chips with high reliability and makes the most of upstream and downstream resources in its supply chain.
The automotive chips produced by this company are widely used for automotive electronics like an electric vehicles.
5. FUDAN Micro Company
The name of FUDAN Micro Company needs no introduction when research on the Chinese MCU vendors is carried out. This company came into being in 1998 and has become one of the leading suppliers in the industry.
The market share enjoyed by this company is more than 50 percent, and the annual total sales cross billions of chips for the company, which is highly commendable. These mass-produced MCU chips are used in many power devices, consumer electronics, motor control equipment, and much more.
After playing a significant role in IC design for the last decade, FUDAN Micro Company is now set to enter the automobile industry by developing MCU chips used in automotive-grade products.
6. Geehy Semiconductor Company
Geehy Semiconductor company is a name among the Chinese companies that have been in the business for 20 years and offer high-quality MCUs. Multiple industries depend on this company, like the medical, automobile, and electronics industries.
This company not only supplies its products to local product manufacturers but is also known to supply MCUs internationally as well as to USA, Taiwanese companies producing technology-oriented applications, and many more.
7. SinoMCU Company
SinoMCU manufactures microcontrollers in the form of 8 and 32 bits comprising its usage in multiple products like industrial equipment, household appliances, consumer electronics, toys, medical equipment, and automotive products.
On the other hand, this company, known to produce microcontrollers, also manufactures integrated circuits used in smart products, which are backed by wireless technology.
With the help of its efficient production and design processes, this company can add multiple chips to its collection used in daily household and industrial appliances offering power supply management and industrial control.
Moreover, it is not among such companies with a very small percentage share in the MCU market. It is rated among the top five-semiconductor companies.
8. CEC HDSC
CEC HDSC is among those manufacturers of microcontrollers in China that are known for their low-price and high-quality microcontrollers. They have an extensive research and development department where these chips are designed, manufactured, tested, and packed.
The product line of CEC HDSC comprises the microcontroller units used as security chips and smart cards. The applications covered by the microcontroller units offered by this company include home security solutions, electric cars, industrial control, and much more.
This company is famous for producing microcontroller units; on the other hand also manufactures power chips, smart card chips, drivers, and FPGA. It is growing faster, and one after the other is acquiring other businesses in the same field to achieve success. Due to these acquisitions, the company can capture a huge amount of market size in the MCU industry of China.
How have MCUs evolved over the years, and what impact have they had on the market?
Microcontrollers are taking the lead in multiple devices, from small kitchen appliances to the entire automobile sector. The main aim of developing these chips is to automate everything; for instance, in a vehicle, they can allow the automobile to work without human intervention.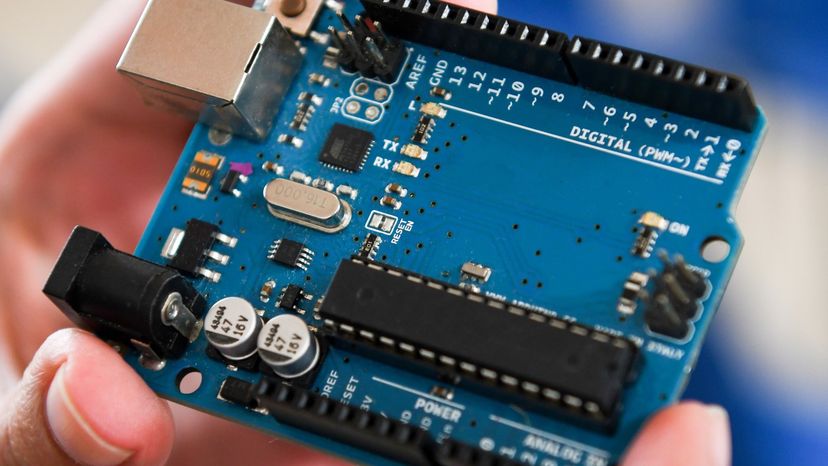 Initially, microprocessors were in the lead in the previous electronic products, but now microcontrollers are giving very tough competition to the microprocessors. They are designed to achieve a specific purpose in a product, as the technology is advancing more automation and sensor usage is gaining significance.
Hence, the development of MCUs is also attaining a high demand; previously, the basic appliance used at home was just toasters and food processors with basic features. Now, the world needs automation, automated vehicles, IoT applications, gadgets like Alexa, etc., which have changed how the world used to function.
The global market for microcontrollers has grown at a rate of 10.5 percent in the last 5 years, and there are many impacts this growth has on the different industries.
The microcontrollers take the input, present the output, and store the data, making system maintenance very easy.
They have allowed gadgets to have smaller sizes, and consumer electronics are shrinking in size day by day because of this chip, the size of which is getting smaller day by day.
This small-sized chip is an entire computer that processes billions of functions simultaneously. However, at one point where it is difficult to expect the world to function without microcontrollers because of the dependency on IoT applications; on the other hand, the revenues could be more impressive for the companies.
There is no doubt that these microcontrollers sales are growing, but the prices are still very high because of the high development costs involved. To cover the development costs, a higher production volume is also required, which is a bothersome issue for various manufacturers.
What are some of the challenges MCU manufacturers face in China today, and how are they overcome them?
Everyone knows that the function of mobiles and computers is only possible with the MCUs. However, the problem of chip shortage caused a serious issue in the semiconductor industry of China.
The main reason behind this shortage was the pandemic that occurred in 2020, many industries suffered globally, but a significant chip shortage was seen in the automobile industry.
The automobile industry is highly dependent on MCUs, and there is more than one MCU in automobiles; hundreds of such chips exist. Hence, COVID-19 caused a serious impact on the supply chain of the chips, and further, the trade restrictions caused a problem.
Due to such a challenging situation, the balance of the upstream and downstream resources was badly impacted, and to date, there are shortages that China is trying to cope with in the MCU industry. Production lines of many car manufacturers got affected so badly that the companies had to shut down their manufacturing.
However, China is trying very hard to develop more companies and conduct more research and development to gain the world's confidence and produce the required number of MCUs.
The aim of china currently to cope with this problem is to strengthen its relationship with other global suppliers of raw materials and, at the same time, develop more companies to overcome the shortage of chips.
What is the future of MCUs, and where is this technology headed next?
If we look at the technological advancement that was happening ten years back, nobody expected the presence of electric vehicles, automated systems, and sensors around to detect viruses, nor the use of AI in various industries.
However, over time, every such thing has evolved, and if we think about the next ten years, we have yet to determine where the technology will be, but one thing is for sure innovations will make the current ones obsolete.
If we look at the microcontrollers, we can see that these chips have their roots embedded in the hardware and have so much to do with. They carry out input and output processes and are used in security controllers, the camera processes illustrating graphics, and whatnot.
Moreover, unlike microprocessors, microcontrollers are not meant to run the operating systems of just the computers; these chips are intended to run real-time systems and offer communication with the hardware based on automation.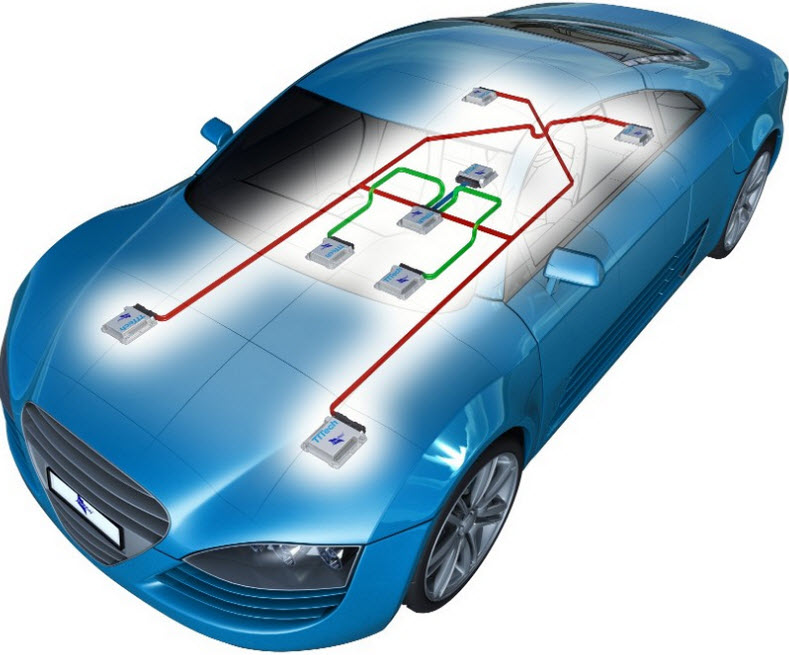 The revolution of microcontrollers is unstoppable. It is quickly taking the lead in various IoT applications, from microwaves to rice cookers, and providing highly automated vehicles; everything is under its control.
The MCUs present nowadays are a little lesser on the side of computing resources, but they are improving daily. Their improvement has also made the processor boards smaller in size and with more compact components. Hence, this technology is shrinking the world and everything in it.
The future of microcontrollers is a bright one because the dependency of all the industries on it has made them control multiple processes and functions without which people can no more survive.
As time passes, new improvements on the part of these chips will be seen, and they will grow with more automation and an improved product line aiming to make the life of everyone easier.
After going through the details regarding MCUs above, you must be well aware of what they are and how they have impacted the world; if you like to share something about them, feel free to comment in the box below.